Creating online fundraising for your sports team or high school athletic organization just got a lot easier.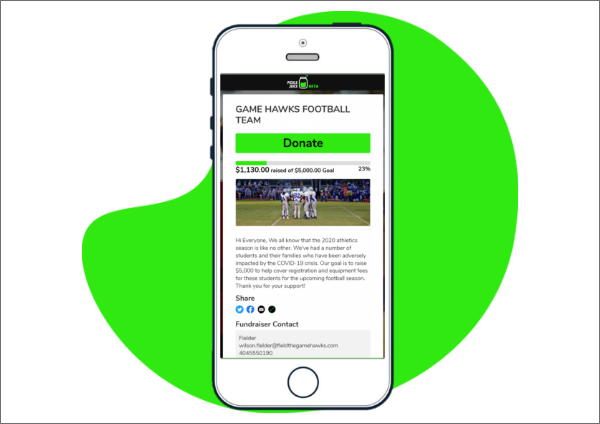 Create and manage online fundraising campaigns right inside your sports management account.
With more communities experiencing the health and financial impact of COVID-19, sports teams and high school athletic organizations need access to easy-to-use, low-cost fundraising solutions as you plan to return to sports this fall. Now you can create and manage online fundraising campaigns right inside your sports management account.
Launch campaigns from Pickle Juice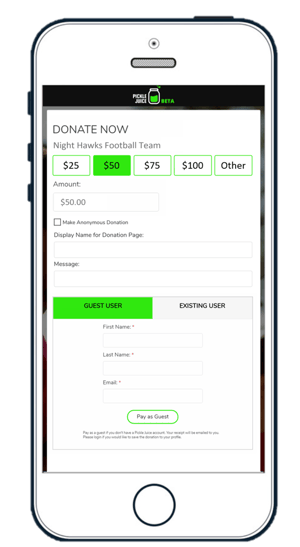 Unlike other sports management apps, Pickle Juice allows you to create and share campaigns without using 3rd-party solutions. Easily set fundraising goals, communicate with athletes and their guardians, and accept donations from your Pickle Juice account.
Features include:
Quickly create custom fundraisers from your Pickle Juice dashboard
Create, manage and view multiple campaigns
Set and share fundraising goals while easily tracking progress
View who has donated and how much
Enable donor to display their name and a message or donate anonymously
Communicate regular updates via your promotion page
Enable donation revenue to be added to your booster organization's master account
Maximize reach
Because campaigns are launched directly from your Pickle Juice account, there's no need to build a distribution list from scratch. Simply use the Pickle Juice Message Center to text or email donation links to your registered users. Our online fundraising solution also enables recipients to easily share with their own networks via email or social media.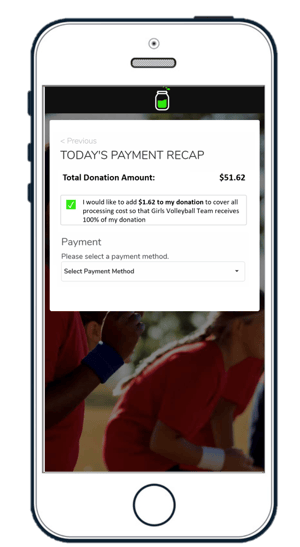 Simple mobile experiences
Never make your donors download an app to provide a donation. Pickle Juice's online fundraising offers a beautiful, easy-to-use mobile experience. Donating and sharing is easy and fun.
Donor-sponsored fundraising
Maximize donations by making it easy for donors to cover your payment processing costs. Pickle Juice provides the option to include the small processing fee in their donation.